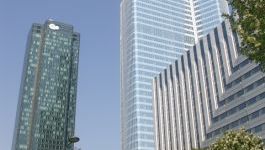 Dassault Systèmes: CFIUS extends examination of Medidata acq
(CercleFinance.com) - Dassault Systèmes and Medidata Solutions have announced that the Committee on Foreign Investment in the United States (CFIUS) will begin an additional examination lasting 45 calendar days for Dassault Systèmes' planned acquisition of Medidata.


Both parties still aim to close the merger in Q4 2019.


Copyright (c) 2019 CercleFinance.com. All rights reserved.