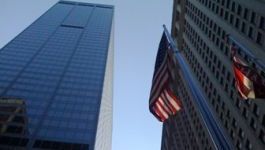 Dassault Systèmes: successful takeover bid on Exa.
(CercleFinance.com) - Dassault Systèmes has announced a successful cash takeover bid by its subsidiary 3DS Acquisition 3 Corp, of all of Exa's issued and outstanding ordinary shares at a price of 24.
25 dollars per share.

When the offer expired at midnight on 16 November, 12,383,691 ordinary securities were tendered in accordance with the offer, representing approximately 71% of all Exa's issued and outstanding shares on a fully diluted base.

As the condition of the offer has been satisfied, 3DS Acquisition 3 Corp has accepted the payment and will settle the deposit agent as soon as possible for all securities validly submitted. Dassault Systèmes expects to complete the acquisition of Exa by the end of the day.


Copyright (c) 2017 CercleFinance.com. All rights reserved.