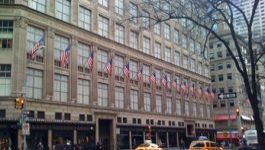 Valeo: BlackRock reduces capital
(CercleFinance.com) - BlackRock, acting on behalf of clients and funds it manages, has declared that on 27 December it crossed the threshold of 5% of the capital of Valeo downwards, and that it holds on behalf of the said clients and funds 4.
86% of the capital and 4.75% of the voting rights of the automotive supplier.

Copyright (c) 2017 CercleFinance.com. All rights reserved.