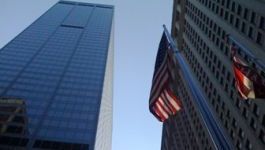 Lagardère: completes acquisition of IDF
(CercleFinance.com) - Lagardère Travel Retail has announced that it has completed the acquisition of International Duty Free (IDF) the leading Travel Retail group in Belgium, which is also present in Luxembourg and Kenya.


This acquisition reinforces Lagardère Travel Retail's position as the third largest Duty Free operator at airports in the world and as Europe's leading Travel Retail operator, bringing its total annual revenues to 5.3 billion euros.

IDF expects to report 2019 sales of between 185 million and 190 million euros. It will be consolidated in Lagardère's accounts as from 1 October 2019.


Copyright (c) 2019 CercleFinance.com. All rights reserved.