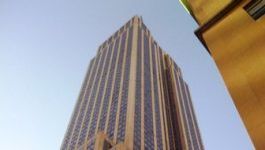 Vivendi: Blackrock increases stake.
(CercleFinance.com) - Acting for its clients and funds managed, US asset manager BlackRock has announced that, the day before yesterday, it increased its stake in Vivendi's capital to above the threshold of 5%, with BlackRock now holding for the said clients and funds 65,358,869 shares, which represent the same number of voting rights, or 5.
05% of the group's capital and 4.32% of the voting rights of the media conglomerate.

The threshold was broken following the purchase of Vivendi shares on the market, along with an increase in the number of Vivendi shares held as collateral.


Copyright (c) 2017 CercleFinance.com. All rights reserved.