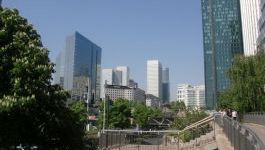 Casino: big loss at the casino after 2019 profit warning
(CercleFinance.com) - The Casino share is in a spin today, down almost 8% towards midday, after the group issued a profit warning for 2019 due to the impact of strikes in France.


Oddo believes that this warning for 2019 is of course "bad" news, which has led it to cut its target price from 44 euros to 42 euros. The broker confirms its Neutral rating on the share.

In Q4 2019 alone, revenue was 9.23 billion euros, up 3.6% in organic terms and up 1.6% on a comparable basis. Oddo says that Q4 2019 sales are in line with its expectations.

According to the group, the strikes in December in France are expected to have shaved around 2% off its Q4 sales, meaning about an 80 million euro cut to sales, Oddo says.

The broker stresses that the group has therefore issued a warning about its 2019 results, cutting its 2019 guidelines for growth in EBIT in France from +10% to just +5%, on a pro-forma basis adjusted for the deconsolidation of Leader Price (estimated impact of 32 million euros).


Copyright (c) 2020 CercleFinance.com. All rights reserved.