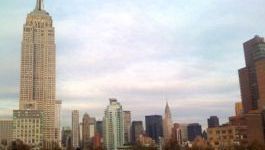 Casino: 2017 underlying net profit, group share up 9%
(CercleFinance.com) - Casino has unveiled 2017 underlying net profit, group share that is up 9% at 372 million euros, with consolidated trading profit that is up 20.
1% at 1,242 million euros.

Sales rose by 5% to 37.8 billion euros, with organic growth of 3.2%. With its unique mix of formats and action plans deployed, Casino has achieved the best commercial performance in its sector in France, the group underlined.

Casino will propose a dividend of 3.12 euros for 2017 (1.56 euro, taking into account the interim dividend paid in December 2017). For 2018, the retailer expects organic growth in consolidated underlying operating profit to exceed 10%, excluding tax credits.


Copyright (c) 2018 CercleFinance.com. All rights reserved.