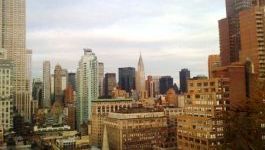 Vinci: finishes digging line b in Rennes
(CercleFinance.com) - Vinci Construction has announced its successful completion of the excavation of line b, the second automatic metro line in Rennes.


The b line will link the South-west of the city to the North-east and will have 15 stations by 2020.

The tunnel digger "Elaine" has been in operation for 38 months on the site.


Copyright (c) 2018 CercleFinance.com. All rights reserved.