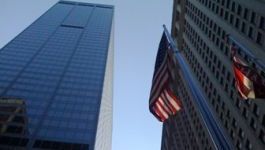 Vinci: contract for line 9 tramway for Eurovia
(CercleFinance.com) - Eurovia, a subsidiary of Vinci, has announced that Ile-de-France Mobilités has awarded it two parts in the construction of the infrastructure of the new tram line 9, which will link the Porte de Choisy to Orly-Ville.


It will develop the facade to facade over the 11.5 km of the new line for a total of 117 million euros. Specific arrangements have been designed to make routes safer and more pleasant.

Tram 9, the second tramway in the Val-de-Marne department, will carry around 80,000 passengers per day by 2020 and in particular will take pressure off bus line 183, which is the busiest in Île-de-France.


Copyright (c) 2018 CercleFinance.com. All rights reserved.