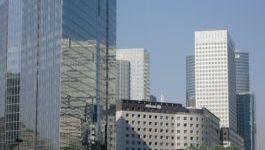 Vinci: agreement to acquire Infratek.
(CercleFinance.com) - Vinci Energies has announced the conclusion of an agreement with Triton Partners to acquire all of Infratek's capital, a company which operates in electrical grids, public lighting and systems dedicated to rail transport.


Employing 1,350 people, this Scandinavian company generated turnover of over 300 million euros in 2016. It is present in Sweden, Finland, and Norway - where it has its headquarters.

The group has also announced the acquisition of Horlemann, a German company specialised in engineering, construction and maintenance of electrical grids, as well as lighting operations and automation process dedicated to electrical grids.


Copyright (c) 2017 CercleFinance.com. All rights reserved.