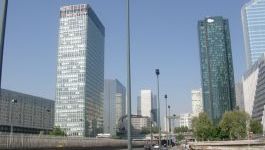 Capgemini: analysts' views of offer for Altran
(CercleFinance.com) - The Capgemini share rose by over 2% yesterday after its announcement on Altran (more than 4% in one week).


Capgemini indeed announced that it has increased the price of its offer on Altran to 14.5 euros per share (vs. 14 euros previously), while announcing additional commitments. The group says that it will not increase its offer price any more, which is firm and final. Altran shareholders have until next Wednesday, 22 January 2020 (inclusive) to tender their shares to the offer.

It remains to be seen what stance Elliott will take, along with that of other shareholders who could estimate the price as still being a little low, albeit high enough to let those who have paid more than 14 euros, including the American activist investor, not to not lose money, Aurel BGC says.

Meanwhile, Oddo says that even though this increase is relatively small, it still significantly increases the likelihood that the offer will succeed. Indeed, it could enable arbitrageurs who bought shares between 14.0 euros and 14.5 euros to close out their positions with a profit. Based on AMF declarations, the broker believes that pure arbitrageurs hold at least 5% of Altran's capital, analysts say.

The Capgemini share is down about 0.3% in early trading on Wednesday, while Altran is up about 2.7%.


Copyright (c) 2020 CercleFinance.com. All rights reserved.