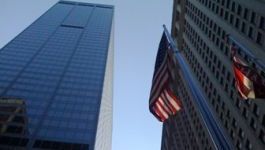 Capgemini: third-quarter revenues almost flat.
(CercleFinance.com) - Capgemini has announced third-quarter revenues of 3,046 million euros, up 0.
9% as reported and up 3.4% at constant exchange rates relative to the third quarter of 2016.

Paul Hermelin, CEO of the IT services group said that third-quarter was marked by an acceleration in growth, particularly in North America (+6.9% at constant exchange rates), where Capgemini's investments have paid off.

With new orders of 2,700 million euros over the past quarter, down 1% at constant exchange rates, Capgemini has confirmed its targets in sales growth, operating margin and free cash flow for 2017.

Copyright (c) 2017 CercleFinance.com. All rights reserved.