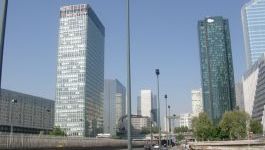 Plastic Omnium: ups stake to two thirds of HBPO's capital
(CercleFinance.com) - Plastic Omnium will raise its stake in the capital of the German joint venture HBPO, which is specialised in body parts and front-end modules.


To date, the French automotive supplier held a third of HBPO, on a par with Hella and Mahle-Behr, but it will buy the latter's holding, hence raising its stake to 66.66%. Paid for out of its equity capital, the deal will occur according to an enterprise value of 350 million euros.

Employing 2,200 people in 26 factories worldwide, HBPO generated FY 2017 revenues of about two billion euros and targets at three billion euros in 2021.


Copyright (c) 2018 CercleFinance.com. All rights reserved.