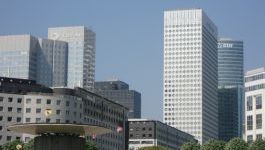 Veolia: acquires hazardous waste plant in Arkansas
(CercleFinance.com) - Veolia announced the signature of an agreement to acquire the hazardous waste treatment plant of Alcoa USA Corporation at Gum Springs, Arkansas, a deal valued at 250 million dollars to be finalized during the first quarter of 2020.


The site, on five square kilometres, currently employs 73 staff and has traditionally processed spent pot liner, a hazardous waste byproduct of the aluminum production process, for the North American smelter industry
Veolia will extend the type and volume of waste handled at the site.

While remaining a key supplier to Alcoa as part of a multi-year agreement, the site will offer services to Veolia customers in North America.

Copyright (c) 2020 CercleFinance.com. All rights reserved.