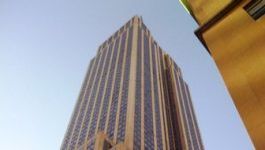 EssilorLuxottica: fraudulent activities found in Thaïland
(CercleFinance.com) - EssilorLuxottica has reported that its international subsidiary recently discovered fraudulent financial activities at its plant in Thailand.


Essilor International has filed complaints and mobilised all available resources to put an immediate end to these fraudulent activities and implement remedial actions.

The financial impact is estimated to be of a maximum of Euro 190 million before insurance, pending legal actions and anticipated recovery of further funds currently frozen on various bank accounts.

It will be recorded in the operating result of 2019 and will be treated as an adjusted item.

The board of directors of EssilorLuxottic will examine any further steps to be implemented for any such fraudulent activities not to recur.

Copyright (c) 2019 CercleFinance.com. All rights reserved.