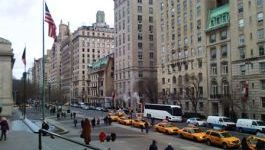 Essilor: Commission clears merger with Luxottica
(CercleFinance.com) - This morning the European Competition Authority, the Brussels Commission has given its unconditional approval to the planned merger between the French group Essilor International, the global giant in ophthalmic optics, with the Italian eyewear company Luxottica.


"The Commission concluded that the merger would not adversely affect competition in the European Economic Area or any substantial part of it," it said in a statement. Remember that the Commission had initiated a thorough investigation into this proposed merger.

Margrethe Vestager, Commissioner for Competition, said: " We've received feedback from nearly 4,000 opticians in a market test in Europe that Essilor and Luxottica would not gain market power to harm competition. As the result of the market test did not support our initial concerns we can let this merger go ahead unconditionally."

Several regulators still have to decide on the case, particularly in the US and China.



Copyright (c) 2018 CercleFinance.com. All rights reserved.