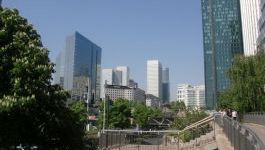 Essilor: Brussels wants to extend reflection period.
(CercleFinance.com) - Essilor and Luxottica will (still) have to wait.

On its website, the European Commission has announced that it will grant itself an additional 10 days to decide on the merger of these companies.
The new deadline has now been set on 26 February.

As a reminder, on 26 September Brussels announced the opening of an in-depth investigation into the merger of the French ophthalmic equipment giant with Luxottica.

The Commission is questioning the compatibility of this deal, with continental rules that are in force in the field of competition, considering Essilor's strong presence in the market for lenses and that of Luxottica on the eyewear segment.


Copyright (c) 2017 CercleFinance.com. All rights reserved.