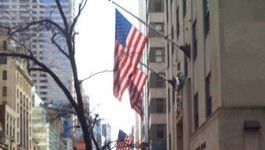 Colas: files international complaint.
(CercleFinance.com) - Colas has said that an internal audit, followed by an external investigation, requested by its subsidiary Colas Rail, have revealed that suspicious payments in euros and in local currency were made to local consultants in a foreign subsidiary of Colas Rail.


Faced with this unacceptable situation, Colas Rail has filed a complaint in France. Colas Rail has initiated discussions with a recognised local company to transfer the construction contract to it, for which work has already begun.

This solution, if successful, should not have significant financial impact on Colas. The Group immediately took disciplinary action and reinforced both its internal control system and compliance program.


Copyright (c) 2017 CercleFinance.com. All rights reserved.