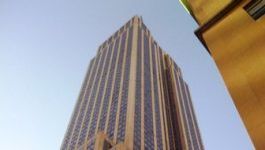 Peugeot: designs new electrified passenger car.
(CercleFinance.com) - On Wednesday PSA Group announced that it has designed an electrified passenger car under the EU-LIVE European consortium.
This new electrified vehicle is positioned between the worlds of motorcycles and cars.

Equipped with a hybrid PHEV drive, it also has two electric wheel motors and a thermal petrol-driven engine.

This opus, which works in "zero emission" mode up to 70 km/h - it has a maximum speed of 130 km/h - also has a 48 volt battery designed by Samsung SDI, which can be recharged by recovering energy from brakes. It has autonomy of 300 km.


Copyright (c) 2017 CercleFinance.com. All rights reserved.