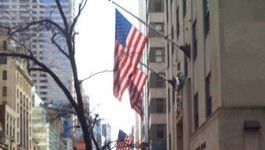 Peugeot: steps up development in Vietnam.
(CercleFinance.com) - Peugeot and the Vietnamese group THACO (Truong hated Auto Corporation) have announced the commercial launch of the new Peugeot 3008 SUV and the Peugeot 5008.
Both these vehicles are locally produced at THACO's factory in Chulai (Danang region).

With the introduction of these two latest-generation SUV in Vietnam, the Peugeot brand and its partner THACO confirm their commitment to become a key commercial and industrial player in Vietnam, which is promised to benefit from strong growth in the coming years, the group said.

Both these new Assembly projects focus will produce total volumes of 26,000 vehicles over the period 2017-2024, which are intended to cover the needs of the Vietnamese market.


Copyright (c) 2017 CercleFinance.com. All rights reserved.