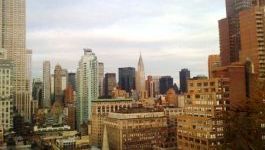 Peugeot: finalises deal with Opel and Vauxhall.
(CercleFinance.com) - PSA and BNP Paribas have announced finalising the joint acquisition of Opel and Vauxhall's captive funding companies, as announced on 6 March.

These companies had outstanding loans totalling 9.6 billion euros at end-2016.

This new organisation will benefit from Banque PSA Finance's experience BNP Paribas Personal Finance's expertise in credit through an exclusive partnership for the Opel and Vauxhall brands.

Alexander Sorel, CEO, Pascal Brasseur and Erhard Paulat, both deputy CEOs, will take charge of the new organisation, which will present its strategic plan, with support from PSA Finance Bank and BNP Paribas Personal Finance, in 100 days' time.


Copyright (c) 2017 CercleFinance.com. All rights reserved.