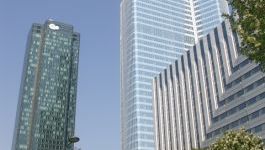 Thales: selected by American Secure Channels
(CercleFinance.com) - Thales announced on Wednesday that its encryption and software license management platform had been chosen by the American authentication specialist Secure Channels as part of a data protection project.


The Thales platform will in particular enable customers and suppliers of Secure Channels to access its cybersecurity technology and guarantee the protection of devices linked to the Internet of Things (IoT).

This key management platform for enterprise will, in particular, provide secure storage for encryption keys.

This agreement comes at a time when computer manufacturers - which transmit sensitive user data - are facing increasingly stringent regulations regarding data confidentiality.


Copyright (c) 2020 CercleFinance.com. All rights reserved.