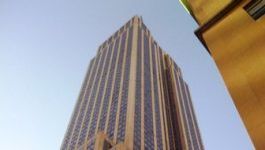 Thales: participates in the CUGE program
(CercleFinance.com) - Thales has announced that the French Ministry of the Armed Forces has decided to entrust French industrialists with the Universal Electronic Warfare Capacity (CUGE) developed by Thales and integrated by Dassault Aviation into three Falcon Epicures.


This new program will strengthen the intelligence capabilities of electromagnetic origin and thus contribute to the knowledge and anticipation function of the French Armies, Engie explained.

Thales says that its expertise in platform connectivity, big data, artificial intelligence and cybersecurity enables it to develop the sensors of the future that will be on board Dassault Aviation's Falcon Epicure.


Copyright (c) 2018 CercleFinance.com. All rights reserved.