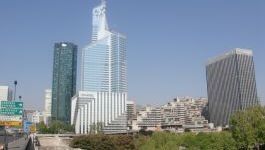 Wendel: Constantia Flexibles completes a sale.
(CercleFinance.com) - Wendel announces the finalization of Constantia Flexibles' disposal of its label and packaging packaging business to Multi-Color Corporation, for an enterprise value of approximately 1.
15 billion euros (1.3 billion dollars).

Constantia Flexibles, of which Wendel is the majority shareholder with a 60.5% stake in its capital, has received approximately 830 million euros, and will continue to support Multi-Color's future success story through a 16.6% stake in its capital.

"With this high-quality transaction, Constantia Flexibles has generated new financial resources that will enable it to continue making acquisitions in the area of flexible packaging," Frédéric Lemoine, Wendel's board chairman said.


Copyright (c) 2017 CercleFinance.com. All rights reserved.