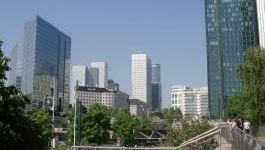 Eurazeo: successfully renews credit line
(CercleFinance.com) - Leading global investment company Eurazeo has successfully renewed its syndicated credit line with a consortium of 13 banks.


The successful 50% increase in the credit line (its increased to a total of 1.5 billion euros, compared to 1 billion euros reviously) will further contribute to enabling Eurazeo to reach its objectives.

The renewal also offers the Group greater visibility over the next five years, with two options to extend the duration each by an additional period of a year, subject to approval by the lenders, therefore resulting in a total duration of seven years, management said.


Copyright (c) 2020 CercleFinance.com. All rights reserved.