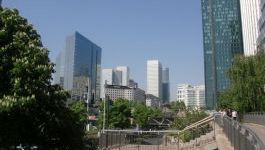 LVMH: S&P affirms 'A+' rating after Tiffany acquisition
(CercleFinance.com) - Standard & Poor's (S&P) reinstates its "A+" credit rating for LVMH, with a "stable" outlook, after the luxury giant announced the acquisition of US jeweler Tiffany for a total equity value of 14.
7 million euros.

The rating agency expects LVMH's operating performance to "remain resilient over the next 18-24 months, with adjusted debt to EBITDA slightly above 2.0x in 2020 (pro forma the Tiffany transaction) and reducing below 2.0x during 2021-2022."


Copyright (c) 2019 CercleFinance.com. All rights reserved.