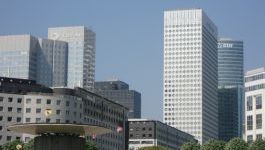 Pernod Ricard: BlackRock's stake below 5% threshohld
(CercleFinance.com) - BlackRock, acting on behalf of customers and funds it manages, declared to the French market authority, AMF, that, on 30 December, it had broken below the 5% shareholding threshold for its stake in Pernod Ricard and that it currently holds 4.
996% of the capital and 4.21% of voting rights of the French spirits group.

This stems from the reduction in the number of Pernod Ricard shares held as collateral.

Copyright (c) 2020 CercleFinance.com. All rights reserved.