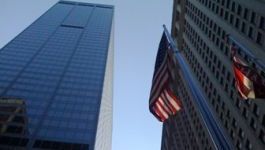 Pernod Ricard: finalises takover of Texas-based whisky
(CercleFinance.com) - On Monday, now that closing conditions have been met, Pernod Ricard has announced the completion of its acquisition of Firestone and Robertson Distilling Co.
, the owner of the Texan super-premium whisky brand, TX. The deal has been completed through Pernod Ricard USA.

The deal will enable Pernod Ricard to takeover the Blended Whisky TX, launched in 2012, which is sold at a price of over than 40 dollars a bottle. The scope of the agreement also includes the Whisky Ranch, a state-of-the-art distillery located close to Fort Worth in Texas.


Copyright (c) 2019 CercleFinance.com. All rights reserved.