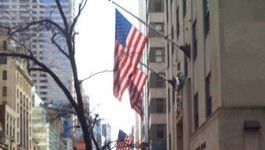 BPCE: completes second green bond issue
(CercleFinance.com) - BPCE announces that on 26 November 2019 it successfully placed a 500 million euro senior secured bond issue geared to refinancing renewable energy assets on 23 Novembet 2019.


The placment was made with demand significantly outstripping supply, bringing together nearly 100 investors, reflecting investors' confidence in BPCE's signature and the market's increasing demand for green bonds.

For Nicolas Namias, CFO and Board member, "this new green bond underlines the desire of Groupe BPCE and all our establishments - Banques Populaires, Caisses d'Epargne, Natixis, BPCE Energeco, BPCE - to work in favor of renewable energies and support energy transition to the full."


Copyright (c) 2019 CercleFinance.com. All rights reserved.