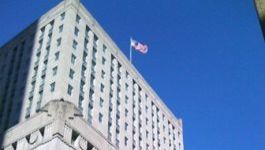 Danone: quarterly sales boosted by price effect.
(CercleFinance.com) - Danone recorded Q3 adjusted (i.
e. for the "New Danone") like-for-like sales growth of 4.7%, at 6.45 billion euros.

This was despite a limited increase in volumes (+0.4%), while the price effect (+4.3% in value terms) was higher than expected (+2.3% according to the consensus).

Over the first nine months of the year, sales reached 18.58 billion euros, i.e. +2.1% on an adjusted organic basis, and down 1.3% in terms of volumes.

As a result, Danone has confirmed its financial forecasts: so far, the group expected FY 2017 double-digit EPS growth at constant exchange rates". It has now provided a detailed rate of +12%.


Copyright (c) 2017 CercleFinance.com. All rights reserved.