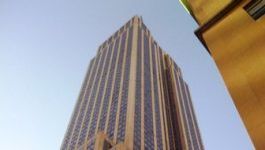 Sanofi: concludes alliance with Boaster
(CercleFinance.com) - After trading on Thursday Sanofi announced that it has concluded an alliance with the French Institute of technological research in microbiology - BIOASTER - to improve the search for a new generation of candidate vaccines.


This aims to identify the molecular signatures of immunogenicity and safety, thanks to the systems biology using the techniques "multi-omics".

Sanofi said that through this partnership with Bioaster, and its input of new technological platforms, it will now be possible to bring the understanding of these action mechanisms to a level of molecular and cellular granularity and precision that it has not yet been possible to reach.


Copyright (c) 2017 CercleFinance.com. All rights reserved.