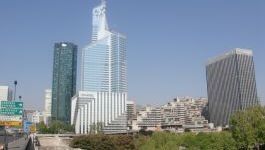 Sanofi: positive Phase 2 results from investigational study.
(CercleFinance.com) - On Monday Sanofi and Regeneron Pharmaceuticals Inc.
announced positive results from a Phase 2 investigational study of dupilumab in adults with active moderate-to-severe eosinophilic esophagitis.

"The study showed that patients who received dupilumab weekly reported a significant improvement in the ability to swallow versus placebo," the French pharmaceutical giant said.

The primary endpoint of the study was the change from baseline to week 10 in the Straumann Dysphagia Instrument (SDI) score, a patient-reported measure of swallowing difficulty on a 0-9 point scale, with 9 indicating more severe symptoms. A total of 47 patients were randomized into two treatment groups in this 12-week treatment study and both groups had a mean baseline SDI score of 6.4.

As a reminder, dupilumab has recently obtained the status of ophan drug from the FDA in the potential treatment of eosinophilic esophagitis.


Copyright (c) 2017 CercleFinance.com. All rights reserved.