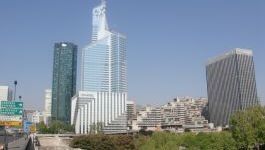 Total: contract for a charging points in Netherlands
(CercleFinance.com) - Total announces that it has won Europe's largest concession contract for electric vehicles charging with the Metropolitan Region of Amsterdam.
Under the contract, it will install and operate up to 20,000 new public charging points in the Netherlands.

The electricity that will power this recharging network will be from 100% renewable sources, supplied by Total Netherlands and produced in the Netherlands. Total will also study new opportunities to develop solar projects in the region.

In addition, it will develop and implement smart charging technologies, enabling both stable management of the electricity network during peak consumption times and efficient and sustainable charging when energy costs are the most affordable.


Copyright (c) 2020 CercleFinance.com. All rights reserved.