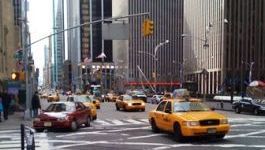 Total: licenses extended on block 17 in Angola
(CercleFinance.com) - Total and its partners on block 17 (Equinor, ExxonMobil and BP) announce that they have signed an agreement with the national company Sonangol and the National Agency for Oil, Gas and Biofuels of Angola, in order to extend the production licenses of their consortium until 2045.


"Sonangol will obtain a 5% interest in Block 17 on the effective date and an additional 5% interest in 2036. Additionally, the consortium will pay some production bonuses to the State of Angola along the life of the license and will spend 20M$ for social programs," Total said.

Located 150 kilometres off the Angolan coast, with water depths ranging from 600 metres to 1,400 metres, block 17 has produced nearly 3 billion barrels of oil since 2001.



Copyright (c) 2019 CercleFinance.com. All rights reserved.