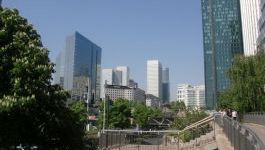 Total: contracts signed in Angola.
(CercleFinance.com) - Discussions between Total Patrick Pouyanné's CEO, João Lourenço, the recently elected President of the Republic of Angola, and Carlos Saturnino, Sonangol's new president, have led to the signing of several contracts between the French oil giant and Angola's national oil company.


The parties have thus agreed to develop the Zinia 2 project. Located on block 17 and operated by Total (40%), Zinia 2 will be connected to FPSO Pazflor and will produce 40,000 barrels of oil per day. Total and Sonangol have also decided to jointly explore block 48 via an agreement that will boost exploration in Angola's deep offshore waters. The first phase of this program will last two years, with the drilling of an exploration well.

Both groups have also signed a Memorandum of Understanding (MoU) to jointly develop a distribution network in the country, including the logistics and supply of oil products.


Copyright (c) 2017 CercleFinance.com. All rights reserved.