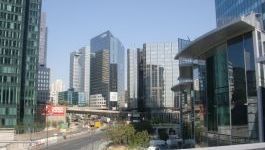 CNP Assurances: partnership renewed with Unicredit
(CercleFinance.com) - After trading on Wednesday CNP Assurances announced the renewal of its partnership with UniCredit in the field of insurance in Italy, through the company CNP UniCredit Vita, which is 57.
5%-owned by CNP Assurances, 38.8% by UniCredit and 3.7% by Cardif.

Concluded for a period of 7 years from 1 January 2018 (until 31 December 2024), this new partnership is materialised by a shareholder agreement signed between CNP Assurances, UniCredit and Cardif, as well as by a distribution agreement between NOC UniCredit Vita and UniCredit.

With new ambitions, the latter reinforces CNP Assurances' presence in Italy and will result in the creation of a dedicated structure for commercial animation within the joint subsidiary, in order to develop the marketing of index-linked savings policies, personal providence plans and private pension provision and loan insurance, in line with the strategy of changes in CNP Assurances' product mix.


Copyright (c) 2017 CercleFinance.com. All rights reserved.