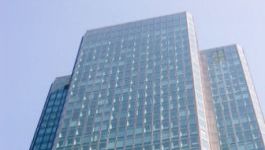 Carrefour: Bank of America cuts stake to under 5% of VR
(CercleFinance.com) - Bank of America has informed the AMF that on 21 May, through companies under its control, it has reduced its stake to below the 5% threshold of voting rights (VR) in Carrefour, and that is now holds 6.
27% of the retail group's capital and 4.90% of its voting rights.

The breaking of this threshold has resulted from the sale of Carrefour shares on the market and a reduction in the number of shares held as borrowing and options.


Copyright (c) 2018 CercleFinance.com. All rights reserved.