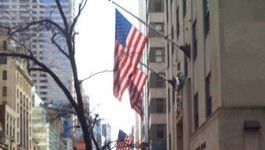 Carrefour: a common procurement centre with FnacDarty?
(CercleFinance.com) - According to BFM Business, Fnac Darty, of which Alexandre Bompard was recently the boss, and Carrefour, where he is now in charge, have been in talks, for a few months, to pool their purchases in electronic products and appliances in France.


At Carrefour, these purchases represent three to four billion euros per year, compared to six to seven billion euros at Fnac Darty.

BFM Business still believes that these discussions could be completed in "early 2018,"considering that Alexandre Bompard intends to announce his new strategy for Carrefour on 23 January.

Copyright (c) 2017 CercleFinance.com. All rights reserved.