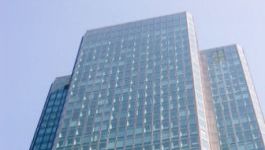 Safran: 2017 adjusted earnings soar 45%
(CercleFinance.com) - Safran has published 2017 adjusted net income (group share) that is up 45.
4% at 2,623 million euros, with adjusted underlying operating income that is up 2.7% at 2,470 million euros (15% of adjusted sales).

Adjusted sales increased 4.7% to 16,521 million euros (+7.4% in organic terms). The production of engines for short- and medium-haul aircraft has further increased and deliveries have reached record volumes, CEO Philippe Petitcolin pointed out.

The Board of Directors will propose a dividend of 1.60 euro per share for 2017, up 5.3%. For 2018, Safran expects organic growth in adjusted revenues of 2% to 4%, with adjusted underlying operating profit that is up between 7% and 10% in organic terms.


Copyright (c) 2018 CercleFinance.com. All rights reserved.