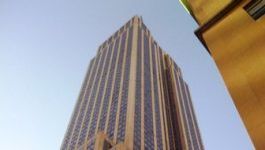 Covivio: acquires hotels across Europe
(CercleFinance.com) - Covivio announces signing, through its subsidiary Covivio Hotels, an agreement to acquire a portfolio of eight hotels located in Rome, Florence, Venice, in addition to Nice, Prague and Budapest, for a total of 573 million euros (including works).


In addition, the group announces the acquisition of a Hilton hotel in Dublin for 45.5 million euros. These new operations mark Covivio's continued European development in major tourist destinations in Italy, the Czech Republic, Hungary and Ireland.

Thanks to these acquisitions, the company has 6.9 billion euros worth of hotels held within a total asset base of 24 billion euros. Covivio currently partners nearly 20 hotel brands in 12 European countries.



Copyright (c) 2020 CercleFinance.com. All rights reserved.