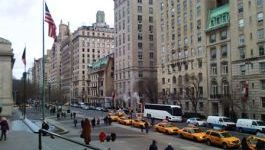 TF1: global distribution agreement with Altice-SFR.
(CercleFinance.com) - TF1 and Altice-SFR have announced the signing of the first global distribution agreement integrating TF1's Premium offer and additional services, including a rich MYTF1 replay service and new start over, cast, and multi-screen associated services.


Alongside this, the television group and the telecommunications operator have renewed their distribution agreements concerning TF1 group's thematic channels; namely, History, TV Breizh and Ushuaia TV.

In view of this agreement, the parties will terminate their respective procedures under this new TF1 Premium offer, with the MYTF1 service again being available again to SFR subscribers as from 7 November.


Copyright (c) 2017 CercleFinance.com. All rights reserved.