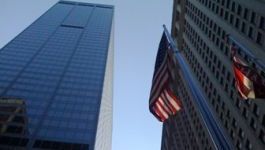 M6: advertising revenues up.
(CercleFinance.com) - M6's Q3 2017 consolidated revenues came in at 272.
4 million euros, up 4.1% y-o-y. This growth was largely attributable to growth in advertising revenues (+4.7%).

Consolidated underlying EBITA reached 42.1 million euros, against 31.1 million euros in Q3 2016. It benefited from the combined impact of the solid performance of M6's television division and gains made on transfers of players from Girondins de Bordeaux F.C. the group said.

At end-September 2017, M6's turnover reached 934.8 million euros, up 3.0%, including +4.4% for advertising revenues.



Copyright (c) 2017 CercleFinance.com. All rights reserved.