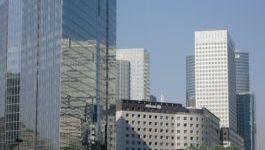 Medasys: Dedalus Holding has more than two-thirds of capital
(CercleFinance.com) - Dedalus Holding SpA has declared to the French regulator, the AMF, that on 27 December it exceeded the threshold of two-thirds of the capital and voting rights of Medasys and that it holds 76.
96% of the capital and voting rights.

This crossing of the thresholds ensues from the subscription to a capital increase by the publisher of medical software for healthcare facilities.

Copyright (c) 2017 CercleFinance.com. All rights reserved.