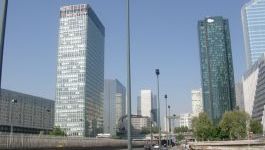 Teleperformance: BlackRock now has over 5% of voting rights
(CercleFinance.com) - Acting on behalf of its clients and funds it manages, US asset manager BlackRock has informed the AMF that on 28 December, it increased its stake in Teleperformance to above the threshold of 5%, now holding for the said clients and funds 5.
13% of the group's capital and 5.03% of its voting rights.

This crossing of these thresholds results from an acquisition of Capgemini shares both on the market and over-the-counter, in addition to an increase in the number of shares held as collateral.

Copyright (c) 2018 CercleFinance.com. All rights reserved.