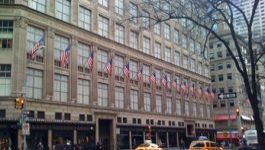 Atos: signs contract with University of Luxembourg
(CercleFinance.com) - Atos has announced that it has signed a 4-year contract for the supply of its BullSequana XH2000 supercomputer to the University of Luxembourg.


"The supercomputer, named as 'AION', will allow the university to further accelerate research and to face global competition, by achieving cutting-edge results. The BullSequana XH2000 supercomputer will give researchers 1.5 times more computing capacity than previously, with a theoretical peak performance of 1.7 petaflops which will complement the existing supercomputing cluster," Atos said.

The terms of the contract amount were not revealed. The supercomputer is scheduled for delivery in the first half of 2020.


Copyright (c) 2020 CercleFinance.com. All rights reserved.