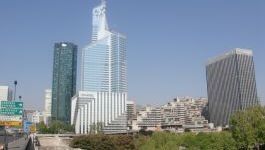 Atos: towards a new bid on Gemalto at over 46 euros?
(CercleFinance.com) - After the digital security specialist Gemalto rejected the 46 euro bid made by Atos this morning, its share price rose 3% on the Amsterdam Stock Exchange, to around 47 euros.


The market seems to betting on a new higher offer. On the contrary, the Atos share is down over 2% in Paris.

In substance, Gemalto has rejected Atos' unsolicited proposal outright, saying it is not a friendly or cooperative approach. However, Atos said the opposite, with the term "friendly" featuring four times in its statement of 11 December.

Gemalto also states that Atos did not contact it before declaring that it was contrary to "use." It also adds, in somewhat irritated manner, that the board is concerned that this could be an illustration of a difference in corporate culture between both companies.


Copyright (c) 2017 CercleFinance.com. All rights reserved.