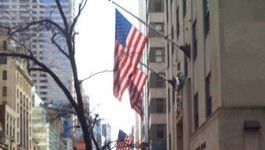 Altran: Capgemini firm against activist fund Elliott
(CercleFinance.com) - In an interview on the BFM Business news channel this morning, Paul Hermelin, the head of Capgemini, announced the group's upcoming launch of its takeover bid on Altran.


The terms announced include a price of 14 euros per share, which the group is currently not considering raising. Remember that the transaction, recommended by Altran, is disputed by a number of investors, including the activist fund Elliott.

Elliott believes that the fair value of the Altran share would be more like 17 euros. On BFM Business, P. Hermelin said that Altran suffered in 2018 before recovering. When Capgemini launched its offer with a premium of around 30%, on average analysts had a target price of 12.5 euros for the Altran share, it pointed out - a far cry from 17 euros.

Capgemini's boss believes that the required threshold for the offer to succeed, i.e. 50.1% of Altran's capital, will probably be reached. However, it is unlikely that all shares will be tendered, and Capgemini is therefore preparing itself so that the listing of its future subsidiary will continue for a while. The Altran share is currently trading at around 14.3 euros on the Paris Stock Exchange.



Copyright (c) 2019 CercleFinance.com. All rights reserved.