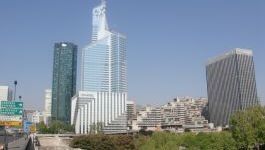 Guerbet: develops a notice at FDA's request
(CercleFinance.com) - The US branch of Guerbet has taken note of the communication made on 19 December by the Food & Drug Administration (FDA), the US public health authority, regarding gadolinium-based contrast agents.


The French specialist in products for medical imaging is developing a new educational information guide on the subject in conjunction with the FDA.

Gadolinium is an ingredient in contrast agents injected for medical magnetic resonance imaging (MRI). These products decompose in two major ways: those which are linear generate more retention of gadolinium in the body and those which are macrocyclic such as the "blockbuster" Dotarem by Guerbet, produce less retention.

As a result, the FDA requires "a new class warning and other safety measures for all gadolinium-based contrast agents (GBCAs) for magnetic resonance imaging (MRI)" says Guerbet.

The health of patients is not at risk: "gadolinium retention has not been directly linked to adverse health effects in patients with normal kidney function, and [the] FDA concluded that the benefit of all approved GBCAs [on the US market] continues to outweigh any potential risks" adds Guerbet.

The FDA however "is requiring the development of a new patient Medication Guide [...] that every patient will be asked to read before receiving a GBCA".

Guerbet is currently working on this guide in conjunction with the FDA, which will have to approve it prior to its release.

Copyright (c) 2017 CercleFinance.com. All rights reserved.