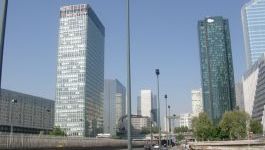 Air France-KLM: successful E750m senior note issue
(CercleFinance.com) - Air France-KLM announced late on Friday that it has successfully placed a senior note issue with a 5-year maturity and bearing coupon at an annual rate of 1.
875%

"The net proceeds of the issue will be used to fund all or part of the tender offer on three series of existing notes launched and announced by the Company on 6 January 2020 (the "Tender Offer"), as well as general corporate purposes of the Company," Air France-KLM said.

"This transaction is part of the Company's ongoing dynamic management of its balance sheet structure. This new issue, combined with the Tender Offer, will contribute to reduce the overall cost of debt of the group and extend its maturity profile."


Copyright (c) 2020 CercleFinance.com. All rights reserved.