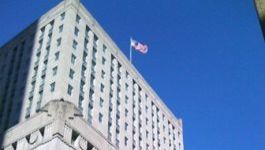 Air France: opens 52 new routes for the winter season.
(CercleFinance.com) - Air France has announced the opening of 52 new routes for the winter season 2017-2018 (from 29 October 2017 to 24 March 2018).


The group has increased its offer by 5.5% from the previous winter season. Growth will be driven by the long-haul passenger network (+4.7%), the medium- and short-haul passenger network (+5.5%) and Transavia's low-cost operations (+14.6%).

"With an increase of 5.5% this winter, Air France-KLM is taking up the offensive in the air transport market and is delivering on its growth commitments. Thanks to the strength of our network, our strategic partnerships and we are able to adapt and respond to a stronger demand on both leisure and business lines," said Jean-Marc Janaillac, Chairman and CEO at Air France-KLM.


Copyright (c) 2017 CercleFinance.com. All rights reserved.